Join Keto Coach today and get a 7 day FREE trial
50% off
See results
4 months
most popular
70% off
Keep results
8 months
Order Details
Keto Coach plan -
£99.90
for
4 months
personalised course
FREE 7-day trial, cancel anytime
Personalized keto health plan
Live support and motivation
#1 Online Fitness Trainer and weight loss solution
£99.90
for
4 months
after the 7 day free trial
* Cancel online anytime during your trial. No questions asked, no small print. Your 7-day free trial will last until 06 February 2023. Your plan will auto-renew at the end of the course so you don't lose access to your account.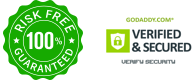 Not sure whether Keto Coach is for you? We understand that starting a new diet can be daunting. This is why we offer a FREE 7 day trial so you can test the programme out before committing to any subscriptions. We are confident you will love the plan, so if you decide to stay, you will be billed automatically on the 7th day from when you signed up. If you find that the programme isn't for you, you can cancel your account with us from the settings tab found inside the programme, or alternatively, our
customer support team
will be happy to assist you with any subscription enquiries!
Unit 15535 PO Box 6945, London, W1A 6US
Have a question? Drop us an e-mail at
help@ketocoach.club